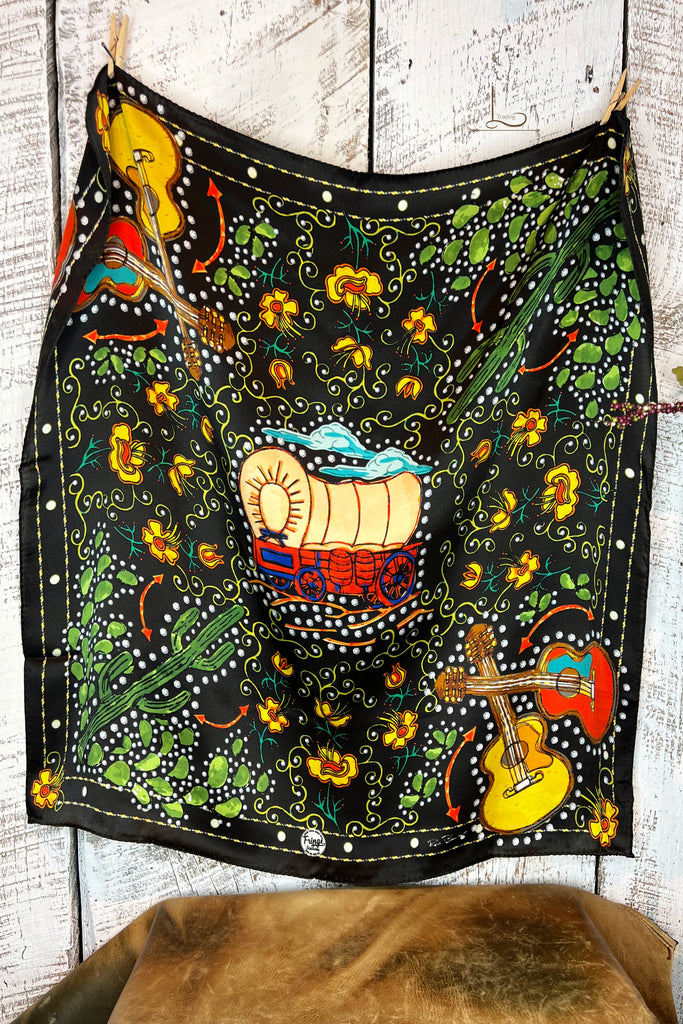 The Porter in Black ~ Shorty Wild Rag
$ 64.00
The Porter in Black Shorty Wild Rag - We Love this "Shorty" Wild Rag/Scarf!! The Porter in Black is a cool blast from the past. Inspired by the vintage suits worn by the likes of Porter Wagoner and Gene Autry!
~Colors - Black background with Gold, Red, Green, Brown & Beige Design
~Fabric- 100% Satin Silk

~Measures- 26" x 26"
~Care- Dry clean preferred or wash cold with Woolite on delicate cycle..air dry. Iron on silk setting or use steamer