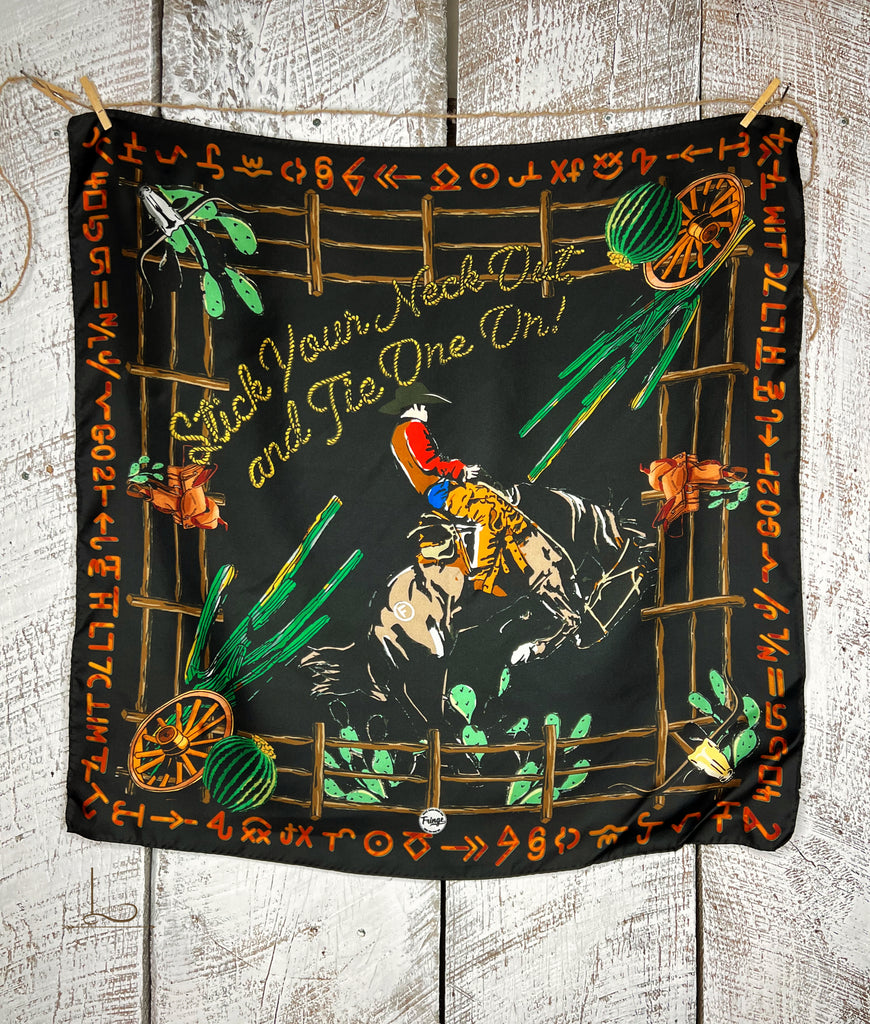 Tie One On in Black ~Shorty Wild Rag
$ 64.00
Tie One On in Black~ Shorty Wild Rag - We love this 100% Satin Silk bright, colorful scarf because of it's versatility. Classified as a Shorty because of it's usable 26x26 size making great for Spring & Summer!!  You will definitely go from standing in the crowd to standing out. This scarf goes with anything!
~Colors - Black, Orange, Red, Green & Gold 
 100% Satin Silk
~Measures- 26" x 26"
~Care- Dry clean preferred or wash cold with Woolite on delicate cycle..air dry